As part of the Old Harbor Village project, the Cooperage will be restored and converted into a museum of the four industries it once housed: a sawmill, a fulling mill to support woolen cloth making, woodworking, and coopering (barrel making).
The Spaulding Cooperage (Cooperage) is sited on a picturesque location adjacent to the Harbor Pond, that flows over a small dam, with a backdrop of a variety of tress that create a stunning fall display of colors. Built in 1733 and rebuilt in1957, the Cooperage has been home to a variety of industries. A unique feature of the Cooperage is that part of the structure hangs over the dam which allowed the operators to use water as a power source.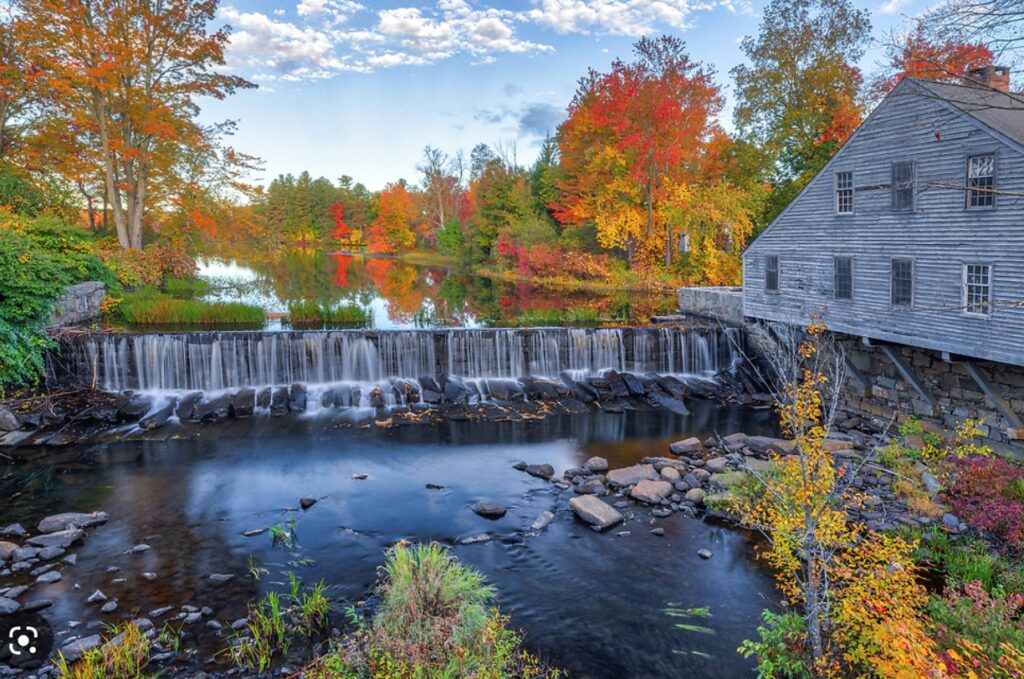 In 1931, The Spaulding descendants donated the structure to the Society for the Preservation of New England Antiquities (SPNEA), to be operated as a museum of the coopering industry. In 1981, SPNEA sold it to the Townsend Historical Society, along with the adjacent Grist Mill. A Maine barrel maker utilized the building as a retail outlet until 1990 and since that time it has been used as a riverside restaurant, and an antique store.