The setting of Old Harbor Village is as special as are the buildings. The whole village is nestled next to Harbor Pond, Harbor Dam, and the Squannacook River. Connecting the whole village together is the old Greenville Spur railroad, with the tracks left intact, but the surface between improved for easy walking. We are also looking to make improvements to the South Road crossing so that access to the Grist Mill by foot will be easier.
Should you decide to combine a tour of Old Harbor Village with a longer walk or bike ride, you are in luck! The stone dust Squannacook River Rail Trail connects to both sides, taking you into Townsend center or into Groton.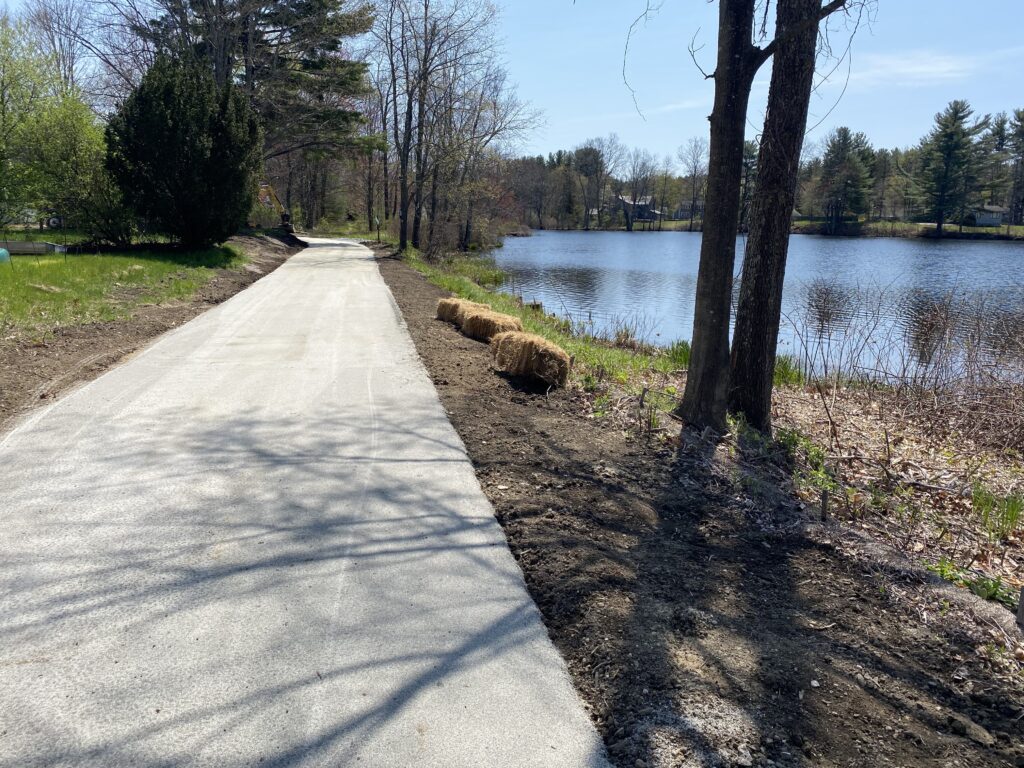 In addition to the rail trail, Old Harbor Village also gives access to scenic Harbor Pond through its canoe launch. Harbor Pond is popular with fishermen, canoeists, kayakers, and nature lovers.