Nov. 10, 2023
Last Fall, the Townsend Historical Society was approached with a very generous offer of complete renovations to our buildings and grounds in the Townsend Harbor area. With the offer, the donor also requested that we undertake a new vision that would allow these buildings to be maintained for generations to come.
We call the new vision we developed Old Harbor Village. Old Harbor Village will unify the Townsend Historical Society properties with a working Grist Mill at one end, a function hall/museum venue at the Harbor Meeting House at the other end, and the Reed Homestead, the Cooperage, and the Copeland Cooper Shed in between. Tying them together will be a walking path on the old railroad bed, and the picturesque Harbor Pond. Taken together, Old Harbor Village will tell the story of life in a typical New England industrial village.
All the buildings in Old Harbor Village except one will be restored without any changes to their exterior design. The one exception is the Harbor Meeting House. From the beginning, our vision of Old Harbor Village could only be realized if that building served these two critical needs:
Serve as a welcome center/museum to visitors to Old Harbor Village
Generate income through renting as a function hall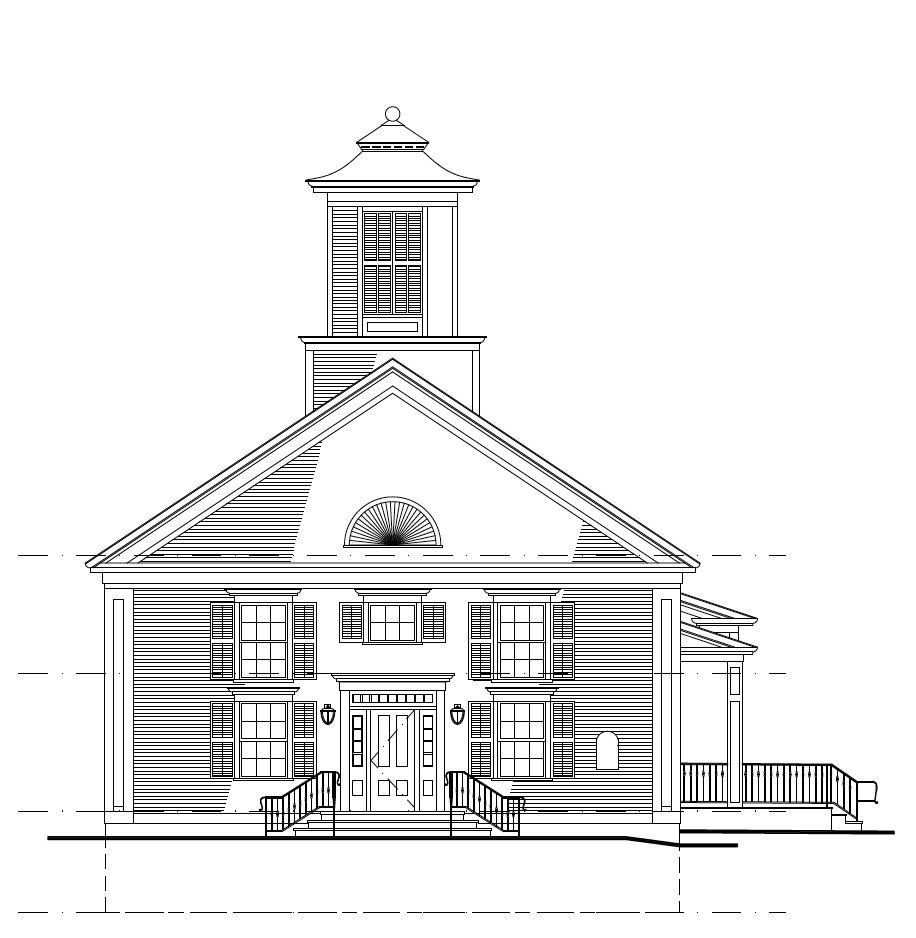 Based on these requirements, the architect modified the front elevation to have a single front door in order to create an efficient flexible space. The architect did explore options to keep the existing front doors unchanged, but they presented significant obstacles to using the space to its best advantage. Leaving the two front doors would have meant that the restored building would be a far less attractive venue, and so not serve the purpose of generating the income needed to maintain the other treasured buildings in Old Harbor Village.
Unfortunately the spire has deteriorated beyond repair and will need to be removed. It does not mean it can't be replaced at some future date, but budgetary considerations will not allow that to happen during this current effort.
Even more dramatic are the changes to the rear of the building, where French doors and a patio were added to bring the beauty of Harbor Pond into the interior. We feel that this scenic view of the pond will make this venue one of the most sought after in its size range in our region.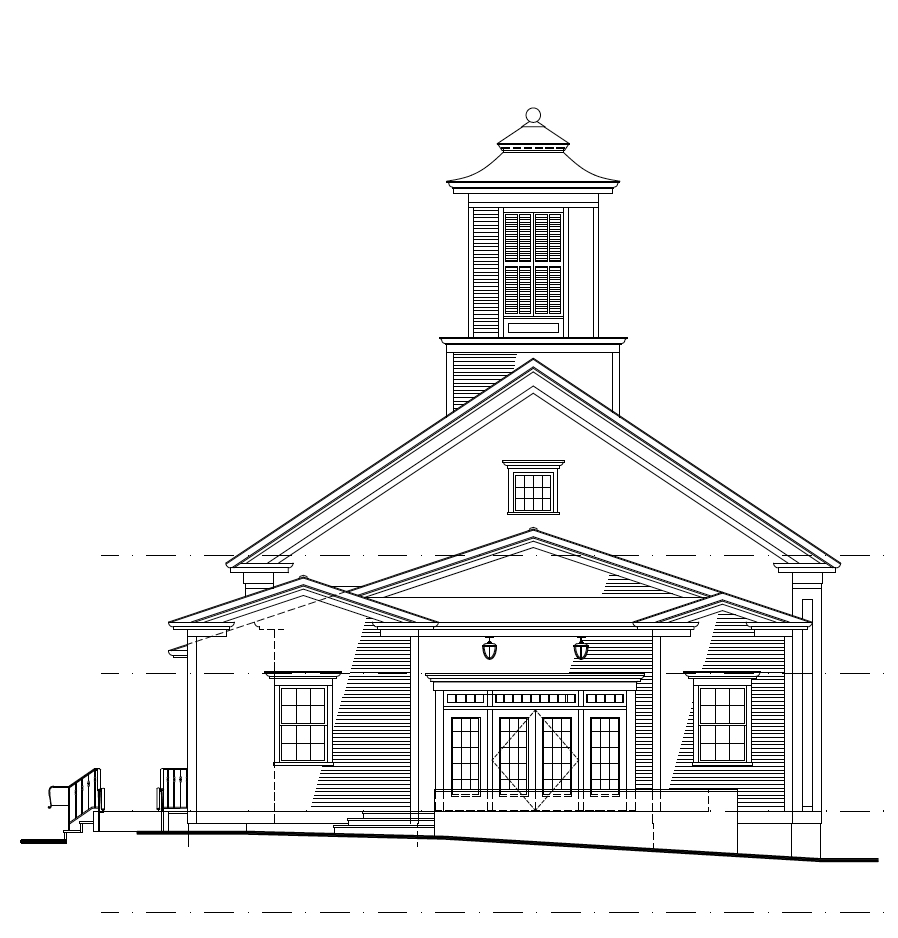 On Wednesday, Nov. 1, 2023, the Historic District Commission approved the Harbor Meeting House design unanimously. The permit process has begun. We are moving from vision to reality. It is hoped that the Meeting House doors will open to the public in the next year or two. So stay tuned for more updates and pictures of construction!